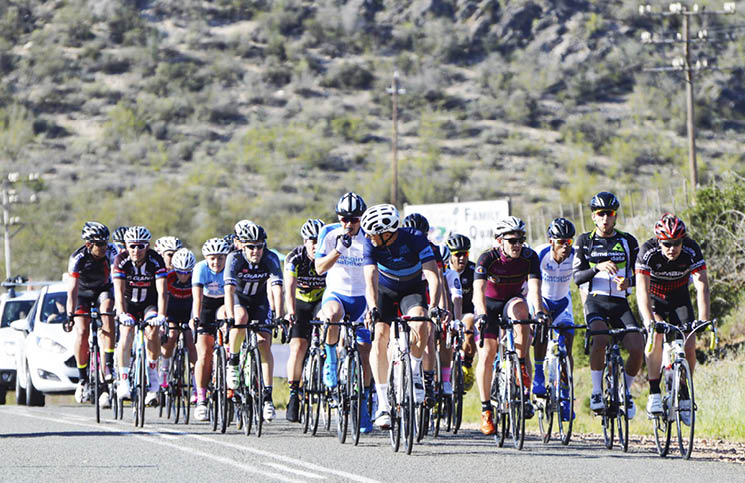 Western Cape Cycling will host the 2018 SA National Road and Time Trial Championships taking place in Oudtshoorn from 6-11 February 2018. The Eden Cycling region will organize the event on behalf of the Western Cape.
Oudtshoorn Municipality is one of Eden Cycling's partners in hosting the 2018 SA National Road and Time Trial Championships and will support the event financially as well as with infrastructure required for the event. All routes will start and finish in Voortrekker Road with different distances for the age categories, with the start in the direction of Volmoed with a shorter loop entering the town with the finish-line in Voortrekker Road.
The 1st two days of the championships will see riders compete in the time trial on a 14.6 km circuit leading out of town onto the Mossel Bay road towards the Safari Ostrich farm, and back to town. The 3rd day of the event will be the start of the road races with the all Para cyclists, U11/U13 boys and girls and U/15 girls taking place on the time trial route of 14.6 km. The next 3 days will be the road races for the rest of the categories.
The following routes with distances will be utilized: 14.6km, 88m ascent, 52.8km, 473m ascent, 61.0km, 305m ascent, 86.8km, 822m ascent, 99.8km, 908m ascent 120.8km, 1,178m ascent and the 154.8km, 1,529m ascent.
The main attraction at the 2018 SA National Road and Time Trial Championships will be the Elite, U/23 and Junior men's and woman's races that will take place on Saturday, 10 February 2018.
Besides the beautiful scenery of Oudthoorn and the Little Karoo, there are many attractions including the Cango Caves, Cango Wildlife Ranch, Safari & Higate Ostrich Farms (both situated on the official routes), Swartberg Pass, Wilgewandel, C.P. Nel Museum, Zipline and Aerial Adventure Park, Meiringspoort waterfall, Rust en Vrede waterfall, Buffelsdrift and Chandelier Game farms, Meerkat Magic tours and many more.
For more information visit www.edencycling.co.za